Note: This extension is no longer available, please do not install and use it again
Sometimes we want to cast the video played in the web to other devices such as TV, below we introduce how to achieve this function through the XBrowser's cast screen extension.
Install the video casting extension
Like the QR code extension, the cast video add-on is not a standalone app and can only be used with the XBrowser.
Download (1.6MB)
Usually it will not be shown on your desktop after installation, but you can check the installation information of the add-on through the Phone's "Settings >> Apps>> Manage apps ", where you can uninstall the add-on when you don't need it later.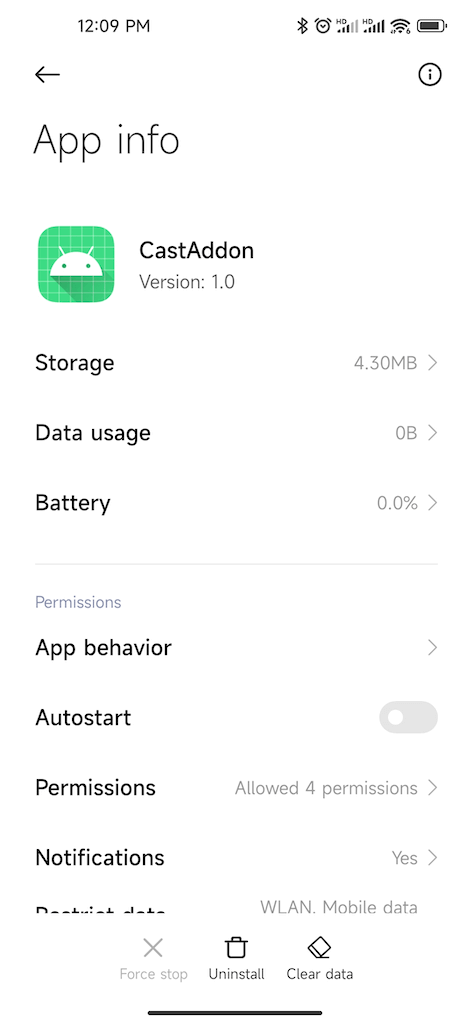 How to use
When you want to cast the video to other devices, you need to open the video through your browser and sniff the video url through the "Sniff Video" option in the Tools menu.
You can open this test video to test it.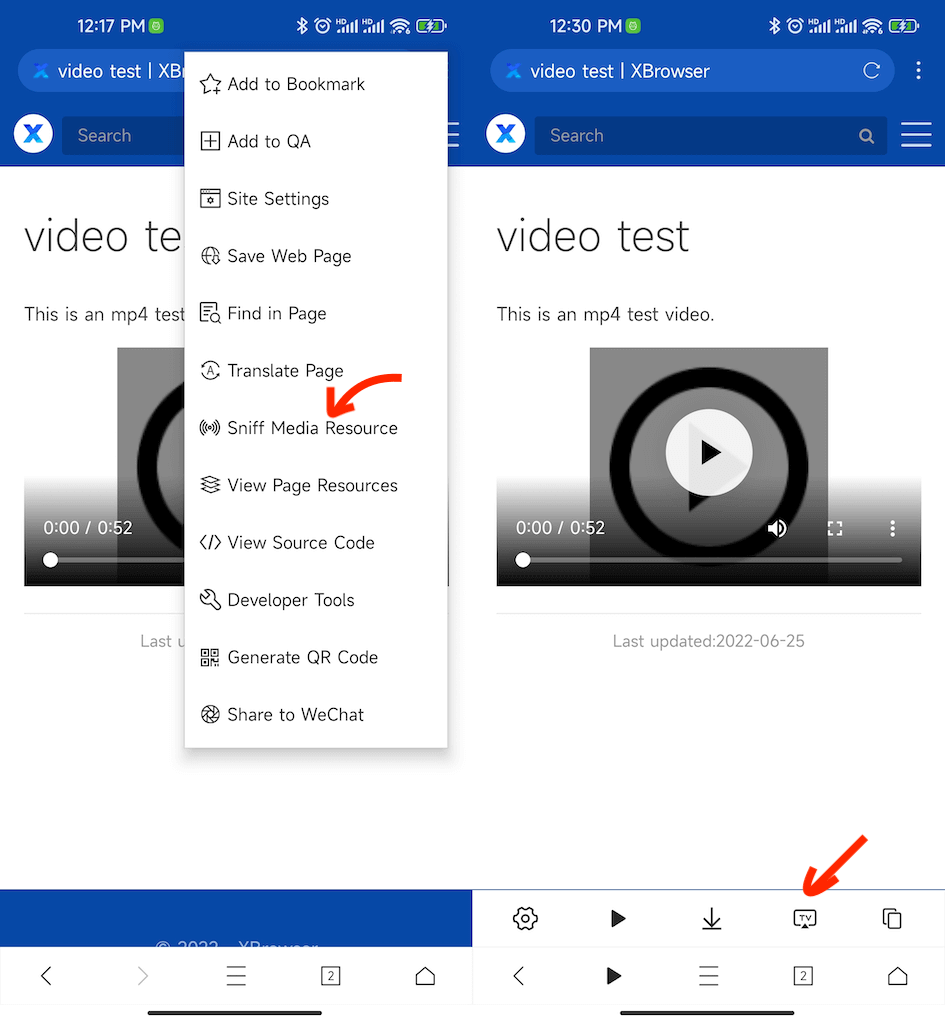 After successful sniffing, a video toolbar will pop up, there is a "TV" button in the toolbar, click this button to start the casting extension. Select the device in the list to send the video to the specified device.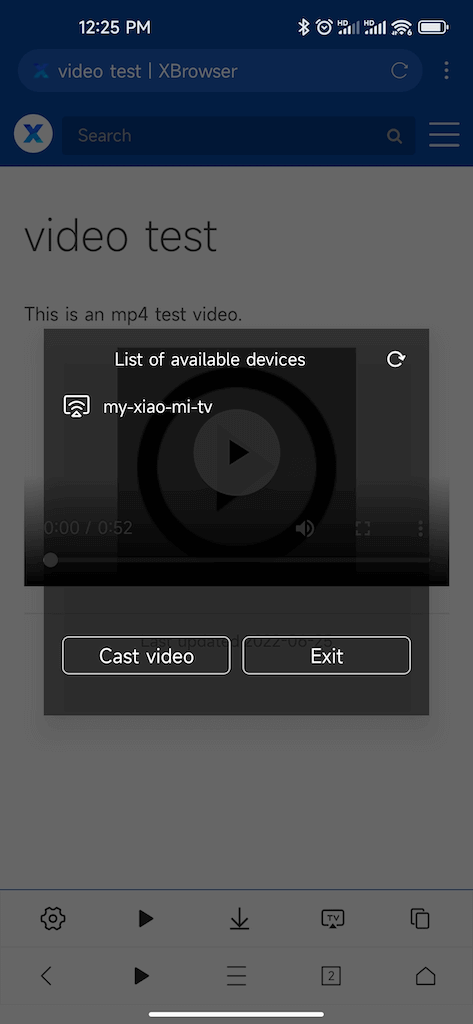 Tip: Make sure your phone and the screencasting device are in the same local area network to discover the device